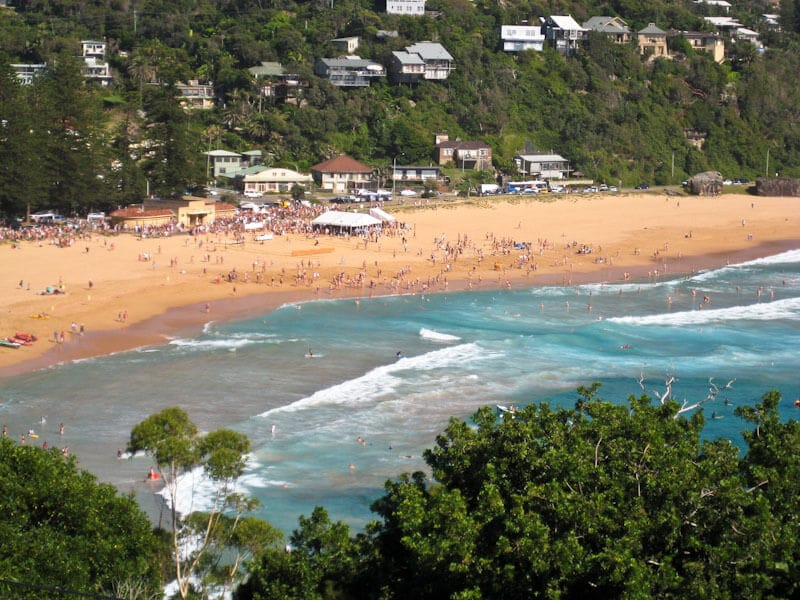 Where to swim when not between the flags
For some people in the lifesaving world, this blog will be controversial.
The thought of promoting anywhere else to swim at a beach except for between the red and yellow flags would be enough to make them turn grey.
The last Newspoll research into this area conducted by Surf Life Saving Australia found that 93% of people in Australia knew to swim between the red and yellow flags – so why don't anywhere near that percentage actually swim between them?
Coastal safety statistics tell us that the majority of drowning deaths occur on unpatrolled beaches or during unpatrolled times – and that the largest demographic is males, specifically young invincible males.
Rip Currents also account for a large portion of drowning deaths and most people wouldn't be able to spot one if they were walking into it. The first time beach-goers notice a rip on a beach is when they're caught in one.
I don't have any hard facts for this, but I would suggest these are the reasons people don't swim between the flags:
Too many people in the area
Hate being corralled like sheep
Not on my local beach
Only up on the weekends
Flags not up early enough or late enough
Not on remote beaches visited
The best waves are outside them
So is it really that bad to swim outside the flags?
It really comes down to your ability to cope with the conditions on the day.
If you're a strong swimmer, confident in the surf and you're swimming with a mate (always a good idea whether between or outside the flags) then you can pretty much swim where you want to – within your limits of course.
On a beach that's patrolled by lifeguards (or our volunteer lifesavers), it's not the end of the world. You will be watched no matter where you are on the beach, however, the closer to the flags or lifeguard towers you are the better. You can't bank your life on being seen, but you'll have a better chance. And all this is assuming you can handle being whistled at by the lifesavers all day – not quite the beach experience you were after, I'd imagine.
On unpatrolled beaches, you're really swimming at your own peril. Chances are there is no professional help in easy response time, and if you got into trouble you'd be relying on your mates or your own ability.
Relying on your mates isn't a great idea. Many would-be rescuers become victims themselves, and you don't want that on your conscience.
So where do you swim when you don't want to swim between the flags?
You'll want to swim exactly where the flags would have been placed if there was a patrol operating – on a sand bar.
How do you locate a sand bar?
This will be the area of the beach where it's shallow and the waves are breaking consistently. The water here is more likely to be coming towards the shore as the waves bring water to the beach.
Remember, waves break in shallow water. So, the further out they're breaking, and the longer the area of white-water the better – that means it's a sandbank.
Conversely, if there's a patch on the beach where waves are not breaking consistently, and there's not much white-water around, then this is most likely the location of a Rip Current – so keep away.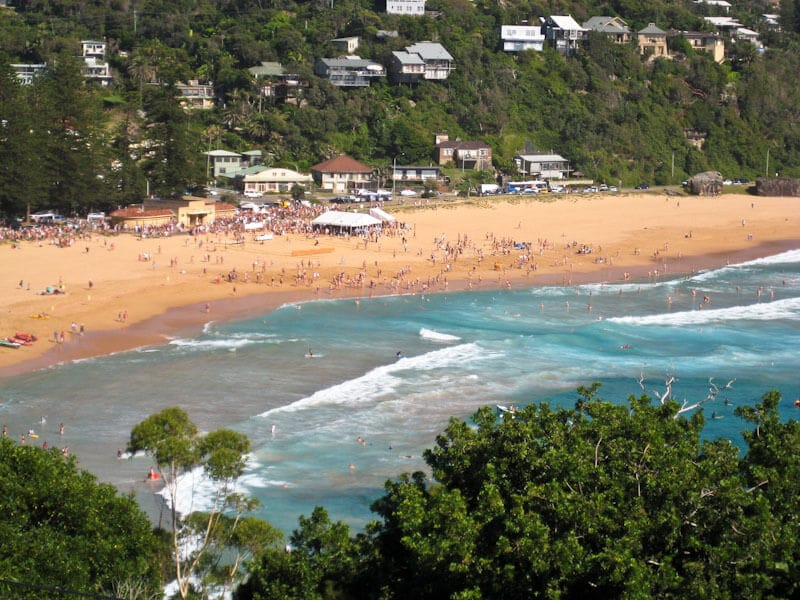 You are likely to find a sand bar located between two rips. If you're swimming on the sandbank and the water is sweeping you along the beach it'll be pulling you towards a rip, so keep in the middle of the sand bar.
When you arrive at any beach you should observe the conditions for at least five minutes. This will give you a better picture of what the waves are doing over time and help you establish the cycle and consistency of the conditions.
Once you're happy that you've spotted a sand bar (and the rips if you can) then you can go for a swim – but be careful.
Have fun and stay safe this summer – Know your Ocean Responsibility Code (except in this case you've chosen not to "Always swim at beaches patrolled by lifeguards').