Train hard, train fast for a 1-1.5km ocean swim in only 4-weeks, with this express version of our most popular ocean swim training challenge for beginners.
Most popular! Train for a 750m-1.5km ocean swim in 8-weeks with this training challenge designed specifically for beginner ocean swimmers and triathletes.
Step up a level to the 2-2.5km ocean swim distance with this 8-week training challenge designed to build you up and guide you all the way to the finish line.
Strengthen and stabilise your core for greater efficiency in the open water, with this guided 8-week core workout video program you complete in the comfort of your own home.
Everything ocean swimming, right here.
We've been the preferred home of ocean swimming for new ocean swimmers since 2009.
With everything from training to events in one place, we've got you covered.
Around 70% of your body and 85% of your brain is made of water, so it's pretty important you keep it hydrated, but how much do you actually need?
Nick has crunched the numbers and can tell you why pro athletes are smarter in their injury prevention and spend less time in recovery than amateurs.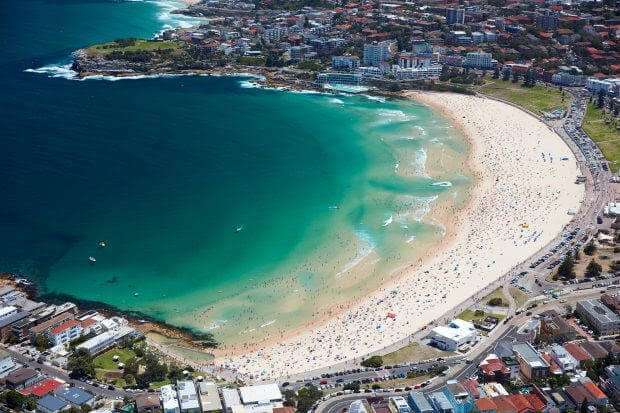 The media like to report of a 'collapsing sand bar' that cause people to be 'dragged out to sea' in rips but the idea that a sandbar can collapse is a myth.
Olympic medalist Jessica Ashwood claimed a thrilling victory in the women's 5km Grand Prix at the Noosa Summer Swim Festival during the weekend [Plus watch awesome event video].
Whether you're swimming at a small local pool, a large aquatic centre or an ocean baths, here's a few things to help you enjoy your experience.
Lane swimming is bathed in unwritten rules that help to regulate lane swimmers and reduce 'lane rage'. There's no need to be intimidated though, just follow this simple guide to lane swimming etiquette.