Learn about this common swimming injury, including what causes it, how to treat it and most importantly, how to prevent it.
Train hard, train fast for a 1-1.5km ocean swim in only 4-weeks, with this express version of our most popular ocean swim training challenge for beginners.
Most popular!
Train for a 750m-1.5km ocean swim in 8-weeks with this training challenge designed for beginner ocean swimmers and triathletes.
Step up a level to the 2-2.5km ocean swim distance with this 8-week training challenge designed to build you up and guide you all the way to the finish line.
Australia's favourite ocean swim school
We started delivering our world-leading training on Bondi Beach in 2009, and we train 100's of swimmers every summer throughout Australia.
So, whether you've grown up at the beach, or you've only visited a handful of times, we have a range of training options for you and your family to develop superior open water skills and knowledge.
Timing plays a huge part in negotiating waves, and getting your timing right will make you a more efficient ocean swimmer in the surf zone.
Say goodbye to painful ears with SwimSeal, a new ear drop that coats the ear canal and prevents water being trapped and causing infection – the leading cause of 'swimmers ear'.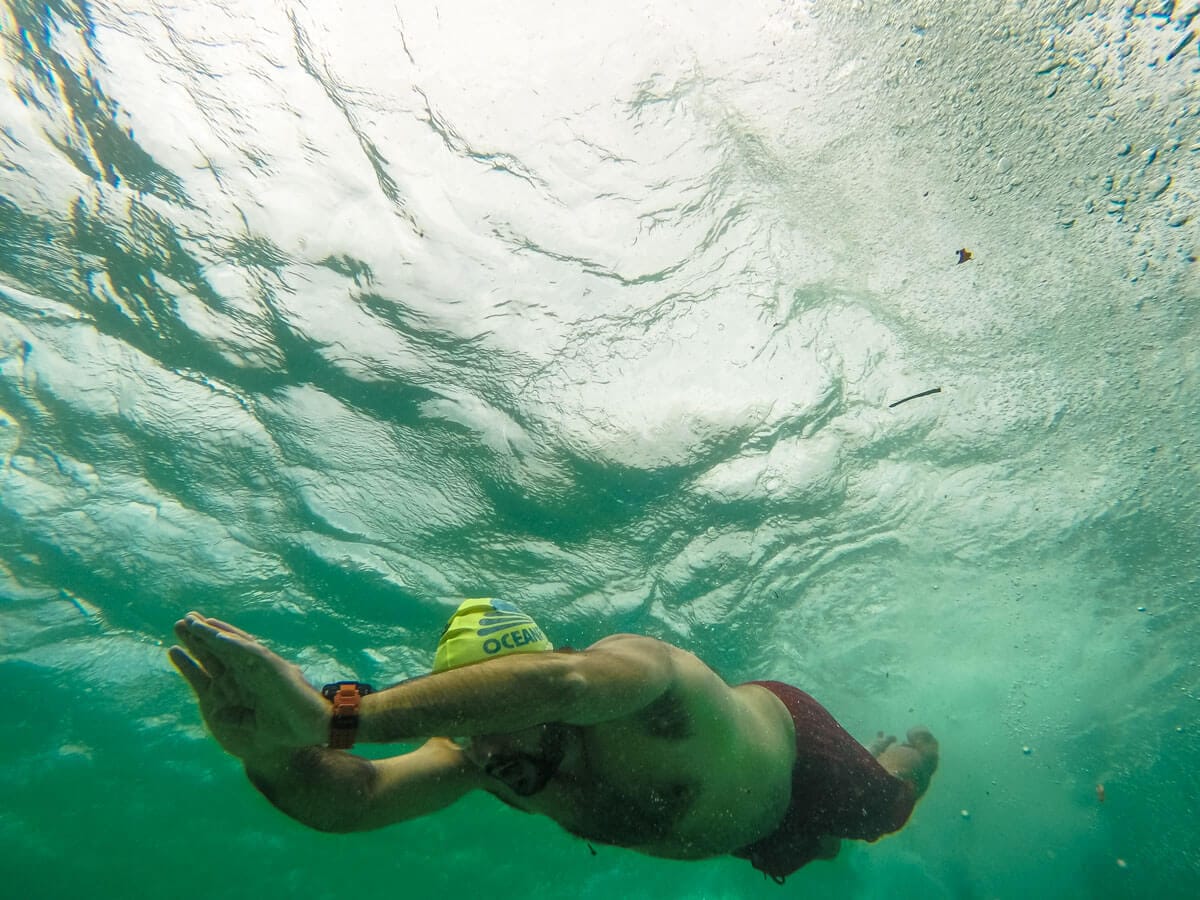 We've got a technique to help you negotiate the surf that is so simple, you'll wonder way you haven't thought of it before (Tip: it doesn't involve diving under waves).
Sat, 20 Jan 2018
North Cottesloe Beach
Sat, 20 Jan 2018
Port Phillip Bay
Sat, 20 Jan 2018
Port Campbell Bay