Train hard, train fast for a 1-1.5km ocean swim in only 4-weeks, with this express version of our most popular ocean swim training challenge for beginners.
Most popular! Train for a 750m-1.5km ocean swim in 8-weeks with this training challenge designed specifically for beginner ocean swimmers and triathletes.
Step up a level to the 2-2.5km ocean swim distance with this 8-week training challenge designed to build you up and guide you all the way to the finish line.
Strengthen and stabilise your core for greater efficiency in the open water, with this guided 8-week core workout video program you complete in the comfort of your own home.
Everything ocean swimming, right here.
We've been the preferred home of ocean swimming for new ocean swimmers since 2009.
With everything from training to events in one place, we've got you covered.
During the 2016-17 summer season, Jamie Cairns approached OceanFit to help him achieve a goal he'd been wanting to knock off for years, and with his 40th birthday approaching, now was the time to take it on!
Protein Balls are a fantastic healthy snack you can enjoy between meals or after a ocean swims or workouts.
Are you looking to learn as much as you can about ocean and open water swimming? Here are OceanFit's top 5 most recommended open water swimming books.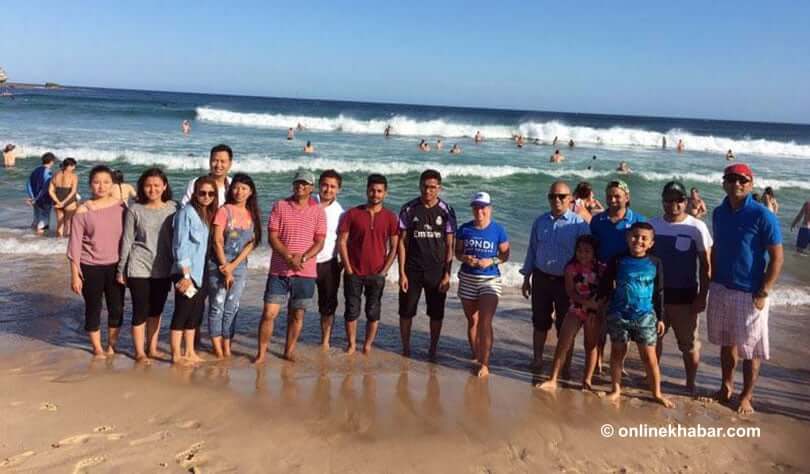 Following a tragic run of drownings this summer, a Sydney international business school visited Bondi for an ocean awareness session to help them enjoy Australia's favourite playground safely.
Around 70% of your body and 85% of your brain is made of water, so it's pretty important you keep it hydrated, but how much do you actually need?
Nick has crunched the numbers and can tell you why pro athletes are smarter in their injury prevention and spend less time in recovery than amateurs.