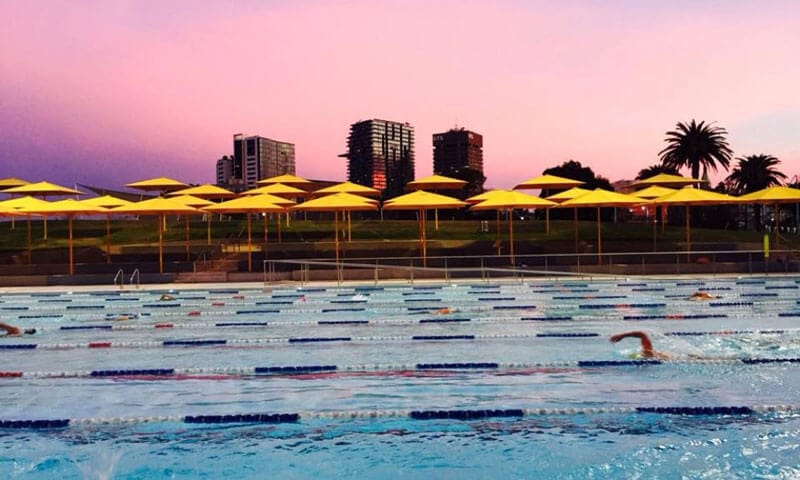 The swim set for the seriously lazy swimmer (like me)
I'll put my hand up.
I'm in the 'laziest swimmer' category when it comes to swimming training.
Even if I make it to the pool I'm likely to be thinking about leaving as soon as I dive in.
I should be exclusively training in squads, because that's where the motivation and support is to get through an entire session, at the volume I really should be doing.
But, convenience is #1 for me.
The easier it is to get to a pool, the least amount of people I have to dodge in the lane, and the minimal amount I have to do, the better.
I'm even lazy with the swim set I do when I'm training by myself.
I call it my "Favourite 500's" session.
It's not based on anything technical except getting through the session.
It does follow some convention, with warm up, aerobic and anaerobic components, but any technical aspect ends there.
I love doing this session when I've got an hour to spare, and within the hour I can get to the pool, change, swim, shower/change, and get home/back to work.
Here's how the session works:
500m freestyle at a low/warm up intensity
This is what I'm thinking…
1st 100m – "You can do it, lets get the first 100m done – no you can't get out yet!"
2nd 100m – "Well you're here now, you're wet, so keep it up"
3rd 100m – "Get through this 100m and you'll be over half way through the warm up!"
4th 100m – "Just 200m till you get a rest and stretch"
5th 100m – "Sweet, just about through the warm up and 1/3 through the session!"
2min Rest / Stretch
500m freestyle at a medium intensity
This is what I'm thinking…
1st 100m – "The first 100m is the easiest, you've got this"
2nd 100m – "Probably should go a bit harder for this set"
3rd 100m – "How good is this, half way through the set and the session already!"
4th 100m – "Only four lengths till this set is complete, what should I have for lunch"
5th 100m – "I'm so lazy, I should make this set set 1km, na lets get onto the 100's"
1min Rest / Focus
5 x 100m freestyle at hard intensity with 15 seconds rest
This is what I'm thinking…
1st 100m – "Start strong, only five of these bad boys to go and then it's over!"
2nd 100m – "That guy better not kick off the wall before I leave for this next 100"
3rd 100m – "The third 100m is always the best, you're half way through!"
4th 100m – "Two more to go… I can do it, I can almost taste my lunch"
5th 100m – "This is it, the last one, you've done it, finish strong, you love swimming!"
Cool down (in your own way)
I'm not a fan of pool training, but it's a necessary evil for an ocean swimmer and this session always comes through for me.
Andre's "Favourite 500's" swim session
500m freestyle [Low]
2min rest / stretch
500m freestyle [Medium]
1min rest / focus
5 x 100m freestyle [Hard]
Cool down
Ways to mix it up
Work on drills in the first 500m
In the 2nd 500m switch up pull buoy, hand paddles, breathing options (i.e. breath every 4/6/8), and build (increasing intensity every 100m) each session
For the 100's reduce rest or intervals, build intensity through 1-5, or do medleys.
What's your go-to swim training session?
---
OceanFit's training programs
Looking for a structured swim training program to help you reach your goal? Take a look at our free 8-week training programs to help you reach your 1km and 2km ocean swim goals.