You need to be swimming more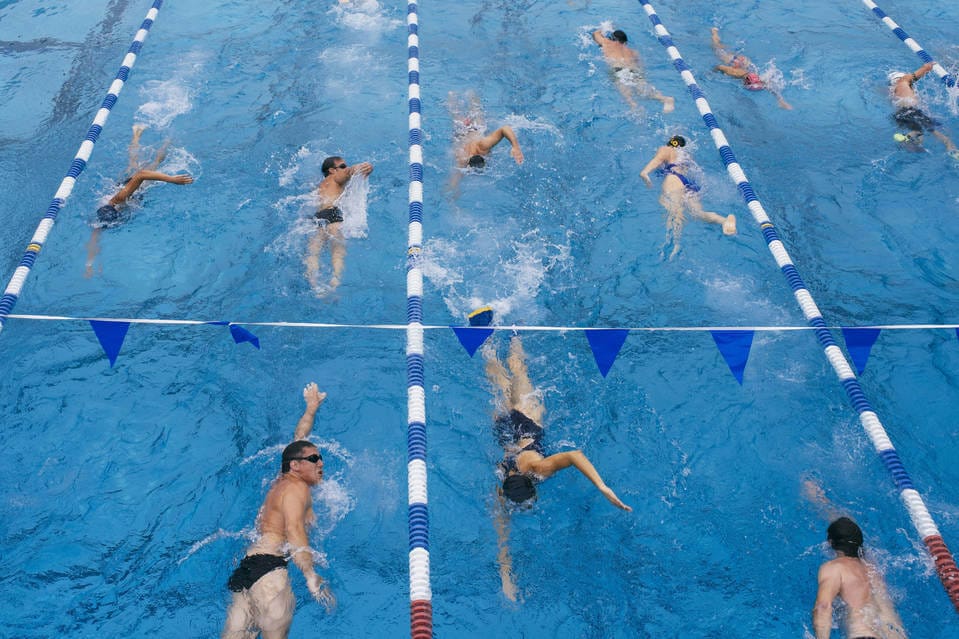 "You need to be swimming more."
That's the short answer I give when I'm asked how to become a better ocean swimmer.
The conversation would've gone like this:
Them: "How do I become a better ocean swimmer?"
Me: "How often are you swimming?"
Them: "Not much"
Me: "You need to be swimming more."
Them: "Oh, right."
If I had a dollar for every time I've had this conversation I'd be able to afford a house on the beachfront in Bondi (and that's saying something!).
Whether it's parents or aspiring ocean swimmers, my message is the same.
If you want to be strong and confident swimming in the ocean, it all starts with being a strong and confident swimmer.
For aspiring ocean swimmers, it's time to get a stroke correction lesson… or six. You need to start here because the chances are your stroke is terribly inefficient, and you're a much poorer swimmer than you think you are.
Next, you need to start training like a swimmer and training regularly. You need to have a swim session plan each time you go to the pool, and it needs to be structured to work on your technique, strength, and aerobic and anaerobic fitness – all the factors that will make you a more efficient, and effective, swimmer in the ocean.
Pool swimming is a necessary evil in the life of an ocean swimmer, and if you do the work in the pool, you'll enjoy the benefits in the ocean.
For parents, focus on fun with, and in, the water for the first few years of your child's life, then follow this up with at least ten years of swimming lessons from the age four or five, so they're at the point where they're doing squad swimming a couple of times a week. Their body will never forget, and they'll be a swimmer for life.
Intersperse swimming lessons with fun days at the beach over summer; playing in the waves, bodyboarding, and learning to surf. Make the beach a fun destination, and refrain from forcing them to go if they're not up for it on the day.
Check out our OceanFit 4 Kids lessons to see how we develop children who love the ocean.
Need a structured swim training plan? Try our online training programs.
First published in October 2017