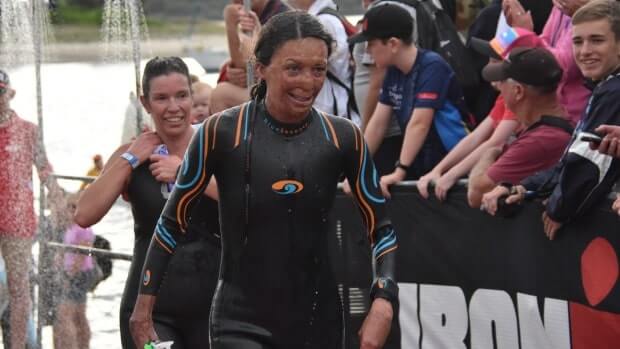 Congratulations Turia Pitt on becoming an ironman!
Turia Pitt's story is one we all know so well, a tragedy none of us could ever imagine.
Whilst competing in an ultramarathon through Western Australia's Kimberley region in 2011 Turia was caught in a bushfire, which resulted in burns to 65% of her body.
When in the hospital recuperating, she told her family she wanted to do an Ironman, despite doctors saying she would never run again.
On the weekend Turia defied the odds, and, with a little help from OceanFit, she conquered her Ironman dream of completeing the 3.8km swim, 180km bike ride and 42.2km run in Port Macquarie.
Turia told the SMH, "What gets me out of bed is just getting back to that really compelling reason of why I wanted to do ironman – just to prove that I'm fitter now than I was in the ultramarathon,"
"It was tough at the start when I had to rely a lot on my partner Michael," she said.
"My self-esteem has always been closely tied with my physical abilities, so when I couldn't do anything I felt like s—.
"Now that I'm back running and playing sports and swimming I feel more like me."
OceanFit instructor Lia Trebilcock spent time with Turia a year out from her challenge, working on efficiency and technique in the Bondi Icebergs pool.
"It was such a pleasure to help such an amazing person," says Lia,
"I'm so stoked to see that Turia has completed her goal. We were able to assist in such a small piece of her training, but it has been so inspiring to follow her journey.
"It really shows others looking to gain confidence in the water, or in anything, that you can overcome your fears and anxieties if you are strong-willed and passionate.
"I love this story."
Congratulations Turia, from all the team at OceanFit!
*Photo credit: SMH